Credits
Maria Callas personal letters sold at Auction
BBC NEWS: Callas letters sold to mystery buyer
Private letters revealing opera star Maria Callas' desire for revenge after she was jilted by billionaire Aristotle Onassis have sold at auction in Rome. The letters fetched more than £4,000 at a Christie's auction on Wednesday, selling to a mystery bidder.

Eleven lots of the opera singer's letters and photographs sold for £13,000, much more than was expected before the sale.

Days after Onassis wed the widow of assassinated US President John F Kennedy in October 1969, Callas wrote: "It's cruel, it isn't true - both should pay and both will pay, you'll see."

Callas died alone, depressed and unfulfilled, in Paris in September 1977. She was 53.
Onassis, who had once given her a $1m diamond ring, died in March 1975.
Written as her nine-year affair with Onassis was collapsing, Callas' letters also touched on the disillusion she felt and her battle to lose weight.
by GilbertZ | Leave or Read Comment(s) (0) | Links to this entry (0) | Entertainment


Two pairs of Identical Twins propose at identical time
The Macomb Daily has a cool proposal story...
The pairs of identical twins spend so much time together it only seemed natural for the two men to propose marriage simultaneously, albeit about 20 miles apart.

"We have such a good time together," Jason said. "We're content to just hang out. We get along so well, we can have a great time just doing nothing."

Because of the rarity of their situation, the Macomb County couples -- Amy and Jennifer Hartkorn, and Jeff and Jason Schmelzer -- may appear on national television to tell their story. CBS-TV's "Good Morning America" has been in contact with them for a possible appearance.

The couples plan to marry next fall in a double ceremony. They haven't chosen a place yet, but honeymoons at the same location seem likely.

With the men checking their synchronized watches, the women received their diamond rings at 9 p.m. Nov. 12 -- Jennifer in her St. Clair Shores home and Amy in her Washington Township home. The women reacted similarly: "Are you serious?" Both had thought the proposals would come on a holiday or other special day.

But Jeff and Jason said they wanted to ask the important question during the routine of daily life. After all, they'll be sharing thousands of typical days -- and some special days -- for the next 50
by GilbertZ | Leave or Read Comment(s) (1) | Links to this entry (0) | Wedding Journal


China getting more involved in Diamond Cutting
Asia Times: India's Little Gems
China, though, is nibbling away at the diamond processing pie that India controls, with increasing numbers of diamond processors from Israel and Belgium, and even India, setting up bases in China, for a variety of reasons:

The labor force is cheap and disciplined.

China's economic growth is continuing, and the number of wealthier consumers within the country rising, while India has to rely almost solely on exports.

De Beers, the world's largest supplier of rough diamonds, is increasingly favoring China in order to reduce its dependence on India.

The quality of Chinese workmanship is steadily improving.

Policies such as single window clearance largely favor foreign businessmen.

by GilbertZ | Leave or Read Comment(s) (0) | Links to this entry (0) | Jewelry


Article on De Beers store opening
Taipei Times reports
When the doors do open -- the plan now is for a Dec. 3 debut, 10 days late but still in time for the main holiday shopping rush -- the store will offer diamond items ranging from US$750 trinkets to -- theoretically at least -- the 203-carat De Beers Millennium Star, which was the object of a failed November 2000 robbery at London's Millennium Dome. Lorenzo said the stone was worth "several dozens of millions of dollars" and is not kept at the store. The London store is meant to be the forerunner of a chain that would include a New York store on the corner of Fifth Avenue and 55th Street, which the company hopes to open in 2004. The US accounts for half the world's US$60 billion in sales of cut and polished diamonds, but it is also problematic for the parent company, De Beers, because of a variety of antitrust investigations that preclude it from openly doing business there.
by GilbertZ | Leave or Read Comment(s) (2) | Links to this entry (0) | Jewelry


Nostalgia
Watching the trailer for Auto Focus, which I haven't had a chance to see yet, brought back some memories, due to not only Bob Crane a.k.a. Hogan, but Seeing Ron Leibman there... Anyone ever catch the short lived Kaz?

Or remember any of these?:
Moonlighting
Sword of Justice with Dack Rambo of Dallas, as Jack Cole handing out those 3 of spades... Larry Hagman was in the pilot and Belinda Montgomery was in the second episode.
Remember Man From Atlantis with Patrick Duffy and the webbed hands and feet? Belinda Montgomery was in that one too. As was Victor Buono. Victor Buono was a great villain for the fun original Wild Wild West against Ross Martin and Robert "I dare you to knock this battery off my shoulder" Conrad.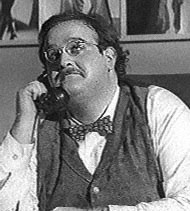 Or the original TV version of Mission Impossible.
Anyone recognize this guy from SWAT?
Or any of the versions The Paper Chase with the brilliant John "We make money the old-fashioned way, we Eeeeeaaaarrrrnnn it" Houseman? The movie version starred Lindsey "Bionic Woman" Wagner....
Also fun was The Six Million Dollar Man, I still remember the original song before the show was repackaged and redone...there was later a reunion show with Sandra Bullock.

The Greatest American Hero was fun and finally, before the current Saturday Night Live, anyone remember the variety show Saturday Night Live? If I recall correctly, it starred Howard Cosell....

by GilbertZ | Leave or Read Comment(s) (0) | Links to this entry (0) | Entertainment


This week tanking



Instapundit points to USA Today and Mitch Berg, who suggest George Will as a replacement for Stephanopoulos on This Week, which is tanking.

It was so obvious to everyone except for the lunatics who were behind the decision to put Steph there that it would fail. I never knew Brinkley's politics, but always looked forward to his witty little comment at the end of the show. He never made too much talk about his feelings on how the political game is played in Washington. His face said it all. The way he moved the show along as politician after politician would dodge questions like the pros they are and deliver their talking points despite Donaldson's tenacity, was poetic.

I'm not too sure that Will will ever take over, nor do I know if it would play to his strengths....

I remember reading years ago during speculation about Brinkley retiring one day, that Will would never consider taking over the hosting chair nor would ABC News let him due to his independent yet paid status on ABC News. Maybe someone can find the reference or knows how the hierarchy works at ABC News...

Although perhaps one day they will find someone who can make This Week successful again, it will never be the same. It will be like The Tonight with Jay Leno is Vs. what The Tonight Show with Johnny Carson was.

by GilbertZ | Leave or Read Comment(s) (1) | Links to this entry (0) | Current Events


SPAM from politicians???



Salon.com reports: Political spam: Get used to it

Now I'm furious....Political SPAM??? Not only aren't they doing anything about spam but now they are sending it to us? What else can politicians do to make us trust them less? This is so ridiculous.

Speaking of Salon.com, they have a new gimmick.

"Salon.com has introduced an unusual advertising program that waives subscription fees for readers willing to wade through an interactive commercial."

Sorry, I just don't think it will work. I think the direction of ads in the future will be like what I read the latest James Bond movie's nickname is: "Buy Another Day". Product placement is the future of ads. Which makes it a big problem for content sites like Salon.com. Good content is not like good entertainment...product placement hurts the quality of the content far more than it hurts entertainment. When you watch a TV show, who cares if the actors drink Coke or Pepsi? Basically only Coke or Pepsi care... even if it affects our purchasing habits, personally I still couldn't care less. I'd gladly trade in commercials for product placement...but not in written content.

What people are not understanding is that the Internet has made it cheap enough to create quality content that ad driven content is not that huge a moneymaker.

There are 500,000 blogs out there. Take the cream of the crop and you will find some awesome content including up to date news and articles for free. Why wade through an excessive Mercedes Benz commercial just to read Salon? A few clicks on the net and you'll find plenty of value to read...

It's not that I don't sympathize with Salon. I appreciate quality writing and would be happy if the average person placed more value on it. But reality is reality and they will probably never be as big a business as they or their investors wish them to be.... and dancing ads may help them a tiny bit, but not enough to keep them afloat...

by GilbertZ | Leave or Read Comment(s) (0) | Links to this entry (0) | Technology


De Beers to Halve number of Siteholders
Ora Coren of the newspaper Ha'Aretz reports Dozens of diamond merchants to lose preferred De Beers Status.
The European Commission's Antitrust Authority has approved global diamond monopoly De Beers' new strategic plan. Israeli diamond merchants noted that implementation of the plan was expected to cause a revolution in the global diamond trade. They said it was slated to halve the company's regular customer list of about 120 site owners, including about 35 in Israel.

The global industry is expected to go from basing its relationships on per-month contracts to six-month to two-year contracts, which will require restructuring in the finance, production and marketing areas.

The De Beers strategic plan is based on two-year contracts in which diamond merchants will prepare marketing plans for periods no shorter than six months, on the basis of which they will ask for rough diamonds from De Beers. De Beers will attempt to meet those demands in order to maintain its status as their central supplier.
by GilbertZ | Leave or Read Comment(s) (0) | Links to this entry (0) | Jewelry


George Lazenby makes an appearance
George Lazenby made an appearance at the most recent grand opening of Die Another Day, the latest James Bond movie. Although you can argue about his performance as Bond, if you actually watched the movie, it was perhaps the best Bond Film from all of them. Although Goldfinger was great, and Spy Who Loved Me was the best of Roger Moore, Her Majesty's Secret Service was fun as a Bond Flick but was actually good as a Spy Flick too... it's worth renting for sure...

by GilbertZ | Leave or Read Comment(s) (0) | Links to this entry (0) | Entertainment


Spam will change email
I've been saying this about Spam for a long time and have been surprised at how slow the pace has been for this to happen... We'll see if it does eventually get there...
So, sophisticated Internet users are turning to a new approach. Instead of trying to block spam while allowing everything else, these users employ software that blocks everything except messages from already known, accepted senders. These systems, called "whitelists," change e-mail from an open system to a closed one. Whitelist applications available today include MailFrontier, ChoiceMail from DigiPortal, Vanquish, and the freeware Tagged Message Delivery Agent. There's also a whitelist option built into Hotmail, known as the "exclusive" setting. Though it's hidden in the preferences menu (click "Options," then "Junk Mail Filter"), more than 10 percent of Hotmail users reportedly invoke it. Before long, expect all e-mail applications to offer this function.
by GilbertZ | Leave or Read Comment(s) (0) | Links to this entry (0) | Technology


Joe Pantoliano may be gone from Sopranos, but he appears in Daredevil



Joe Pantoliano is gone for good from Sopranos, but you will be able to catch him in Ben Affleck's turn as DareDevil. I liked this comic book when I was younger. Some talented people worked on it, including Frank Miller if memory serves...

Some other movies coming soon:

Gigli during the filming of which Affleck met and finally proposed to Jennifer Lopez..

Star Trek Nemesis without blogger Wil Wheaton who announced on his blog that his scene was cut...

Dumb and Dumberer a prequel without Jim Carrey and Jeff Daniels ...

Batman Year 1, screenplay by Frank Miller which is a good sign...

Once upon a time in Mexico, the third in the trilogy of El Mariachi & Desperado, this film will have an all-star cast including Antonio Banderas, Pedro Armenduriz, Ruben Blades, Willem Dafoe, Johnny Depp, Salma Hayek, Enrique Iglesias, Marco Leonardi, Cheech Marin, Eva Mendes, Mickey Rourke & Danny Trejo...

XMen2 with Patrick Stewart, Hugh Jackman, Famke Janssen, Halle Berry, Brian Cox, Alan Cumming, Bruce Davison, Kelly Hu, James Marsden, Ian McKellen, Anna Paquin, Rebecca Romijn-Stamos, Shawn Ashmore, Steve Bacic, James Bamford, Daniel Cudmore, Shauna Kain, Michael Reid McKay, Cotter Smith, Aaron Stanford, Katie Stuart, Connor Widdows, Peter Wingfield & Kea Wong...

American Wedding which is the third in the American Pie Movies..

The Hulk which features a cameo of Lou Ferrigno who can be seen this month on HBO in the Pumping Iron movies... Sam Elliott and Jennifer Connelly will star... boding well for the movie is that it will be directed by Ang Lee of Crouching Tiget Hidden Dragon acclaim...

Arnold says I'll be back for Terminator 3...

and in the farther off future is The Amazing Spider Man 2

and even though Harry Potter 2 is now playing, Part 3 Harry Potter and the Prisoner of Azkaban will be in theatres in 2004.


by GilbertZ | Leave or Read Comment(s) (0) | Links to this entry (0) | Entertainment


Surfing
Surfing can be a fun diversion sometimes...and you never know where it will take you. I started out at Anonova's tech news and found out that Philips is announcing a new device, a remote control that uses WIFI. They foresee a future with less wires and making computing more human centric.
Going along with this theme I found out about Project Oxygen. From there I saw a creepy technology demonstration video. I say creepy because just like I'm not interested in a video phone, I'm not interested in wearing a GPS that will announce my whereabouts to visitors.
Anyways, from there I found out about tech photographer Sam Ogden. Turns out the Borg have already invaded earth in real life. Somehow I'm not surprised that they live at MIT:
by GilbertZ | Leave or Read Comment(s) (0) | Links to this entry (0) | Technology


Virtual Humans
Boston Dynamics has been doing some incredible work on simulating the human form. Who knows, soon the movies won't need real actors...
Boston Dynamics, the leader in dynamic human simulation, announced today that it has been awarded a contract by the US Army Soldier Systems Center to measure and validate the accuracy of its physics-based human simulation software, Digital Biomechanics(tm). The contract follows on a contract the Army awarded Boston Dynamics earlier this year to develop Digital Biomechanics for virtual prototyping of next-generation soldier equipment.
by GilbertZ | Leave or Read Comment(s) (0) | Links to this entry (0) | Technology


Rock dislodged from Asteroid hitting Canada 214 million years ago lands in Bristol
Dr. Walkden, of the University of Aberdeen has found a strange piece of rock, turns out to be ancient and a key discovery: Daily Record: SCOTS BOFFIN SOLVES SPACE ROCK RIDDLE
Dr Walkden found it in the Bristol countryside several years ago.

No-one was able to identify the strange lump of rock made up of tiny bright green spheres and he kept it in a drawer at work.

However, as more evidence of the dinosaur-killing impact was discovered, Dr Walkden realised his rock was identical.

He said: "I had collected a piece of this strange rock with tiny, bright green spheres. No-one knew what it was so I kept it in a drawer and looked at if every so often.

"Then, as recent details of the dinosaur-killing Mexico impact were being publicised, it became clear the sphere structures were identical - what we had was evidence of a major asteroid impact.
by GilbertZ | Leave or Read Comment(s) (4) | Links to this entry (0) | Science


More info on Jennifer Lopez Ring
The Iowa Channel talks about J-Lo's ring. Here are the important bits:
"Entertainment Tonight" reports that it's a 6.1 carat intense pink, radiant cut diamond.

That kind of diamond is among the most sought-after in the world. And it's rare even to find a one-carat stone. The ring was custom-made by Harry Winston Jewelers.

The diamond's mounted on a classic platinum and 18-carat pink gold band with two, white diamond trapezoid-shaped, side stone accents.
by GilbertZ | Leave or Read Comment(s) (74) | Links to this entry (0) | Jewelry


Newspaper to codify how the news story became a news story



As I've mentioned before on DT, a personal experience taught me to start questioning how news stories become news stories. In brief, a company I worked for had vaporware..nothing there at all and was not noticed at all either. Until they hired a PR firm and got some tremendous press at one of the premiere publications for business news, I guess it won't take you long to guess the name. Anyways, they covered this non-product in such detail that I was amazed, because it was completely fabricated.

So when instapundit pointed out that one newspaper was going open source, I was intrigued. The idea being that the media would explain where the story came from. ;)

P.S. this issue cuts across political boundaries and types of news, be it entertainment, business, politics or what have you...

by GilbertZ | Leave or Read Comment(s) (0) | Links to this entry (0) | Current Events


Jennifer Lopez, Her Ring, Her Engagement & Journalism



I've been following the Jennifer Lopez engagement story because I wanted to get a good picture of her pink diamond ring for our readers. Well, now that she's "officially" engaged, you will be able to see her flash her ring on Primetime Live tonight.

Now I'm not going to get cynical as some others might try to make a connection to her engagement announcement at this time being fortuitous since she is releasing a brand new album on November 26....but I will say that I was surprised that people find it compelling tv to watch Entertainment Tonight. I happen to be flicking the channels as I saw a story on JLO come on...and really couldn't believe my ears to hear Mary Hart have an exclusive phone interview with Diane Sawyer, who had an exclusive interview with Jennifer Lopez.

by GilbertZ | Leave or Read Comment(s) (16) | Links to this entry (0) | Entertainment


Sopranos: a bit too graphic



I missed the first few minutes of the Sopranos last night because I went to see Femme Fatale with Rebecca Stamos and Antonio Banderas (mostly due to hearing that the plot revolved around diamonds). So I missed the beginning of the show with the other Antonio...Antonio Soprano...and I didn't find out why Ralph broke up with the character played by Leslie Bega (I think her character is called Valentina?)....

Anyways, it turned out to be a rather violent show. Interesting to see how society and culture changes in your lifetime. When I was a kid, I remember how scary Jaws was and I wondered if it would be too scary for me to see in the theatre. I saw it much later on video. Today they would probably censor the nudity, but other than that, it would and has been shown on TV without much if any violence removed. Nothing in the Jaws movie touches what was on cable TV on the Sopranos last night.

I could have done without it. I suppose the producers put it in because they wanted to show how brutal some criminals can be and to balance out the parts where they are likeable characters. As if to say, hey, these are still gangsters... Somehow the Godfather had some very graphic moments too, and heavy drama. Perhaps I still feel that since the manner this is brought to me is television, albeit cable and not a movie theatre, I expect a certain restraint...which made it more graphic (and effective?).

by GilbertZ | Leave or Read Comment(s) (1) | Links to this entry (0) | Entertainment


Opera Rules!



After all these years, I finally tried Opera! I always heard it was faster and less bloated, which I assumed to mean less features as well. Boy was I wrong. This is a major upgrade from IE as far as I'm concerned. I bought a paid version right away and am waiting for them to send me the key...but even with the banner ad this browser does so much more than IE. I hope I won't find any major downsides and can keep this puppy!

So this is the first entry using Opera. Try it, you'll like it!

by GilbertZ | Leave or Read Comment(s) (0) | Links to this entry (0) | Technology


Pawn Ware up for grabs
Pawn Ware up for grabs: $1 million in Jewelry
Pawn ware up for grabs A GLITTERING event will take place next Tuesday in the presidential room at Hotel Royal - the official receiver of Wang Wang Pawnshop will auction jewellery worth more than $1 million. According to the auction notice, 'more than 750 lots of new and used set jewellery including diamond, ruby, sapphire, emerald, jade, star ruby, star sapphire and pearl rings, necklaces, bangles, diamond pendants, earrings, bracelets, and gold etc' will be up for grabs. The notice also invites tenders for the purchase of the pawnshop's shares, outstanding pledges and computer software - with a database identifying the pawners.
by GilbertZ | Leave or Read Comment(s) (0) | Links to this entry (0) | Jewelry


SPAM: Fight back. It may not help you much, but at least have fun



Timothy is a smart and funny guy. I learned that from reading his little article: Give these fine folks a call why don'tcha?

I learned something else from this article. First, that call blocking doesn't work when you are calling an 800 number. Huh!!! Nice of the phone companies to mention that...

Second, that some spammers give you their toll-free number.

Well, how about that. Timothy seems to intimate that some joy may come from making some phone calls. I guess I can understand that somehow...but it gave me an idea.

First, wouldn't it, theoretically speaking of course, be ironic if people were to get those automated junk faxes, MCI phone reps, Sprint phone reps, etc.. to have those 800 numbers on their lists?

Second, since email addresses should never be placed on websites, because spammers harvest them...wouldn't it be cool if someone compiled a list of the REAL EMAIL ADDRESSES OF SPAMMERS and people used a service similar to Blog Rolling to serve up the latest spammers real addresses on your website, so that they get swamped by their own harvesters?

Sheer Poetry :)

by GilbertZ | Leave or Read Comment(s) (0) | Links to this entry (0) | Technology


Squirrel Terrorizes Knutsford
A squirrel is spreading terror in a Cheshire town where it keeps attacking people.

Its latest victim was a two-year-old girl, newspapers reported on Thursday.

Children have been attacked, grown men chased and residents of Knutsford are fearful of letting their kids out to play, the Times newspaper said.
The rogue squirrel's latest attack was on toddler Kelsi Morley who was bitten on the forehead.
by GilbertZ | Leave or Read Comment(s) (0) | Links to this entry (0) | Current Events


Couple in NY may have Bubonic Plague
I find this article confusing. They say Bubonic plague is not contagious but then the way they describe how it spreads sounds contagious to me...
I hope the couple turn out to be ok....
Couple in NY Evaluated for Bubonic Plague Wed Nov 6,10:12 PM ET NEW YORK (Reuters) - A couple visiting from New Mexico are believed to have contracted bubonic plague and if confirmed this would constitute the first case of the illness in New York City in more than 100 years, health officials said on Wednesday.

The two are "being evaluated for plague," Health Commissioner Thomas Frieden told a news conference. The male patient, 53, is a presumptive positive for the illness and is in critical condition, he said. The female patient, 47, is in stable condition, officials said.

There is no risk to New Yorkers as bubonic plague is not contagious, Frieden said. Officials are "confident" the couple's exposure to the plague occurred in New Mexico, he said.
"All the epidemiological evidence suggests that these infections were naturally acquired in New Mexico," Frieden said. The source of the infection is "believed to be rodents or rodent fleas near their home," he said.

Plague is spread among people when an infected person has plague pneumonia and coughs droplets containing the plague bacteria into air that is breathed by a non-infected person.
by GilbertZ | Leave or Read Comment(s) (0) | Links to this entry (0) | Current Events


Update on Internet Dating Engagement Horror Story: She sold $24k ring for $4.5k
Judge rules in Aussie countess con claim.
And Pennsylvanian Judge Stephen Levin agreed with Mr Smith, finding he was conned into an engagement by the woman who took the $24,000 ring back to Sydney and weeks later vanished from his life.

"Mr Smith, unfortunately, was conned into entering into an engagement," the judge found.
Judge Levin said Mr Smith was conned by Ms Rothschild. He expressed sympathy for Mr Smith, who told the court he was left disillusioned by the experience. The judge suggested the Sydney woman was suspicious and may have fabricated her name.

Countess von Buelow said her full name was genuine and it was listed in her passport.
"It is not a fabrication," she said. "This judge doesn't know me. He did not talk to me or hear from me before reaching this verdict. I am deeply hurt by what he said. My name is being dragged through the garbage."

Judge Levin's finding was made during a court hearing into a claim by Mr Smith to force his insurance company to cover the cost of the $24,000 ring.

He claims it was stolen by the Sydney woman.
The judge has ruled in favour of the insurance company, saying it is not liable for the claim. Mr Smith is appealing against the verdict.

Countess von Buelow disputed Mr Smith's account of the ring. But she did admit after returning to Sydney she sold it for $4500.
by GilbertZ | Leave or Read Comment(s) (1) | Links to this entry (0) | Jewelry


Carbon, The Jewelry Store
They came up with a perfect name for their forthcoming Jewelry Store in Perth:

Carbon.
MAKING people feel comfortable in the presence of precious stones that are more expensive than a small car is one of the aims of the owners of Perth's newest jewellery store.

Dee Taylor and Marie Georgiou will open their first jewellery store, Carbon: Chemistry of Diamonds, in Subiaco later this month and promise to offer something unique to Perth's jewellery store market.
by GilbertZ | Leave or Read Comment(s) (0) | Links to this entry (0) | Jewelry


Hockey Update: Super Mario, Mark Messier, Eric Lindros,



Super Mario Lemieux is living up to his namesake...his name in french means the best..he is averaging about 2 and a half points per game.... Mark Messier, even older than Super Mario, is amazing...recovering from a shoulder injury that took him out for half the season last year, that I thought would end his career...well he's proven how good he is... 7 goals already for the poor Rangers... Only 2 assists, I guess the people he's passing to aren't scoring...

Eric Lindros was supposed to lead the team but he has only a couple of goals and 5 assists...

Michael Jordan is doing ok...10 points tonight, a bad game one, but 21 points in 21 minutes the other night.

So the old fogies still have a thing or two to show the younguns...

by GilbertZ | Leave or Read Comment(s) (1) | Links to this entry (0) | Sports


Sex and the City to end after this season
Cynthia Nixon, a cast member of Sex and the City,
was interviewed by Fox News Channel's Steve Doocey
and at the end said that this would be the last season of Sex and the City. The show had a big effect on fashion in America, including the world of Jewelry. Even if Carrie's ring didn't make it to Harry Winston's Famous Diamonds page.

by GilbertZ | Leave or Read Comment(s) (0) | Links to this entry (0) | Current Events


7.9 Magnitude quake hits Alaska
Anchorage Daily News | Earthquake opens cracks in highways, topples fuel tanks
A major earthquake rocked a sparsely populated area of interior Alaska early Sunday afternoon, cracking highways and roads, knocking over fuel tanks and shaking rural homes. Bruce Turner of the West Coast and Alaska and Tsunami Warning Center in Palmer said the magnitude 7.9 quake hit at 1:13 p.m Alaska Standard Time and was centered 90 miles south of Fairbanks. "It shook for a good 30 seconds," he said. The quake was felt strongly in Anchorage about 270 miles south of the epicenter. The earthquake occurred on the Denali Fault and had a shallow depth, said John Lahr, geophysicist at the U.S. Geological Survey's National Earthquake Information Center in Golden, Colo. Shallow earthquakes generally are felt over a wider area. "We expected this would have surface rupture that geologists could see on the ground and study," he said.
by GilbertZ | Leave or Read Comment(s) (0) | Links to this entry (0) | Current Events


45 Countries to endorse system to combat conflict diamonds
45 Countries to endorse rules to combat conflict diamonds
LONDON - Representatives of 45 countries that produce, sell or trade in diamonds are about to endorse the beginnings of a system to prevent Africa's warlords from fueling their conflicts through so-called blood diamonds. The representatives will meet at Interlaken, Switzerland, on Monday and Tuesday, two years after a passionate debate over illicit diamond sales galvanized the gem industry and forced even the giant De Beers cartel into a major shift of corporate strategy. The 45 nations, which include the United States, are to give formal approval to new rules intended to make sure that diamonds will be certified as untainted. The goal is to prevent illicit diamonds being used to pay for the weapons used in wars, from Angola to Sierra Leone.
by GilbertZ | Leave or Read Comment(s) (0) | Links to this entry (0) | Jewelry


Pakistan: Gemstones worth $60.5m exported since '96
The Frontier Post From Peshawar Pakistan: Gemstones worth $60.5m exported since '96
ISLAMABAD (APP): Gemstones worth $ 60.5 million were exported since 1996 due to measures taken by the present government, Director General, Export Promotion Bureau (EPB), NWFP, Sayed Asif Ali Bokhari said on Saturday.The gemstone being exported to various countries included Ruby, Emerald, Sapphire, Topaz, Aquamarine, Tourmaline, Quartz, Garnet, Pargasite, Spinal, Diamond Albite, Neutrofite, Polucite, and Peridote, he said while speaking in a PTV programme.
by GilbertZ | Leave or Read Comment(s) (0) | Links to this entry (0) | Jewelry


NY Times covers JAR "Cult Jeweler"
The NYTimes has added to the list of papers covering the JAR exhibition.
"The Jewels of JAR," on display here at the Gilbert Collection through Jan. 26, represents the kaleidoscopic mind, and the improbable career, of the Bronx-born jeweler Joel A. Rosenthal. With some 400 pieces lent by private clients, this is the first full-scale JAR retrospective, and it was Mr. Rosenthal's idea, with a nod from Lord Rothschild, who initiated the exhibition, to show his work by flashlight. And let people play.
by GilbertZ | Leave or Read Comment(s) (2) | Links to this entry (0) | Jewelry


May 2007
Sun
Mon
Tue
Wed
Thu
Fri
Sat
1
2
3
4
5
6
7
8
9
10
11
12
13
14
15
16
17
18
19
20
21
22
23
24
25
26
27
28
29
30
31